Baby's Baked Broccoli Nuggets – The Homemade Baby Food Recipes Blog
The word 'nuggets' may make you think of fried, processed food – but these nuggets are a little different!
For one thing, they're baked, not fried. And for another, they're packed with healthy broccoli… no processed ingredients in sight!
Our babies have all loved these little nuggets, which are easy to make and ideal for babies who have begun biting and chewing. They have a great texture – firm enough on the outside to make them easy to hold, but soft enough on the inside to be easy to eat!
Completely free of salt, their flavour comes from the addition of Parmesan cheese and a little garlic powder. And preparation is so simple! All the hard work is done by your blender, then you just spoon nugget sized portions of the mixture onto a baking sheet, ready for the oven!
We never had a problem encouraging our little ones to eat broccoli – it just seemed to be something they naturally liked. But if you're struggling to get your baby to eat vegetables, this would be a great recipe to try. (Discover more ideas for tempting your baby to eat veggies).
Great for travel
These nuggets make a fantastic travel snack – they're not too messy, plus – thanks to the bread crumbs and egg – they're quite satisfying!
Even better, our little ones enjoyed these hot or cold – ideal if you don't have anywhere to warm baby's food.
Storing Baby's Broccoli Nuggets
Once cooked, these nuggets can be stored in an airtight container in the fridge for up to 3 days. They can also be frozen, although we prefer to freeze the mixture before baking it. You can then thaw the mixture and bake it as and when needed.
To freeze the nuggets before cooking
1. Spoon the mixture onto a baking sheet as described in the recipe instructions.
2. Place the baking sheet into the freezer.
3. Once the nuggets are frozen, remove them from the baking sheet and pop them into a zip-top bag.
4. Store them in the freezer for up to a month (their nutritional quality will start to decline after that).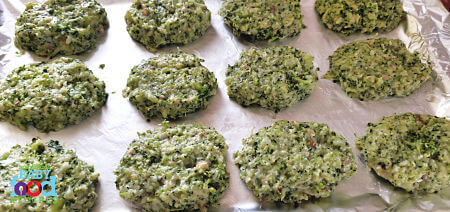 To Make Baby's Baked Broccoli Nuggets You Will Need…
This recipe makes 12 delicious nuggets
1/2 lb broccoli florets, steamed or boiled (alternatively, use frozen florets, thawed)
1 large egg
1/2 cup fresh bread crumbs (here's how to make them)
2 tbsp grated Parmesan cheese
1/4 tsp garlic powder
Heat the oven to 375 degrees F.
Put the florets into a blender and pulse briefly until thoroughly chopped.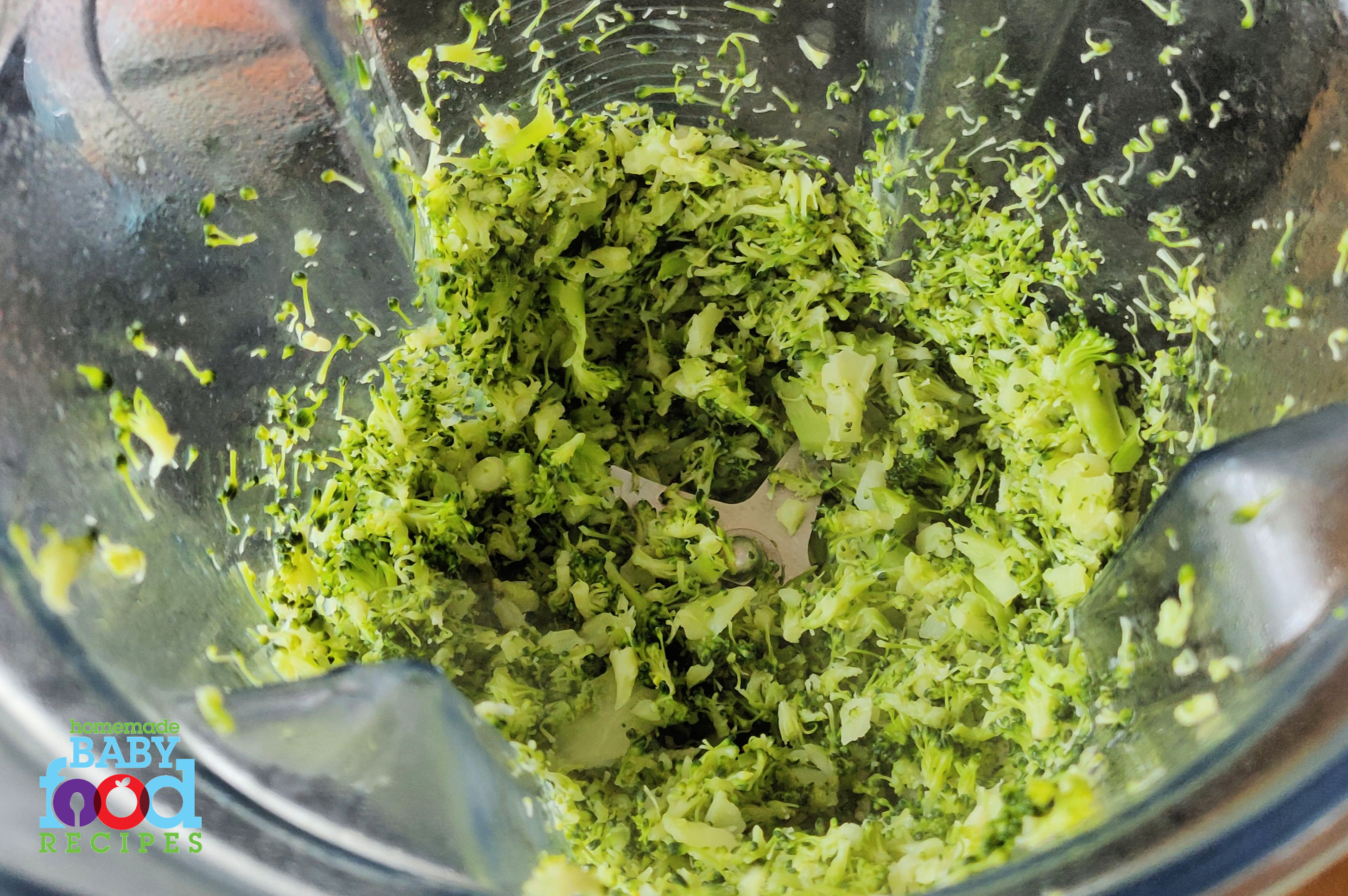 Add the rest of the ingredients and pulse again until everything is well combined.
Spoon the mixture on to a greased baking sheet in 12 nugget-sized portions. Try to make sure they are all the same shape and height, so they cook evenly.
Bake for around 20 minutes, until lightly golden on top.
Cool and serve – they're great on their own but also go well with homemade applesauce. Mmmm!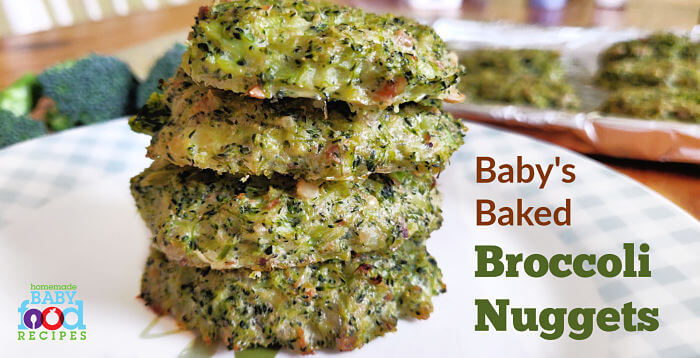 Discover more broccoli baby food recipes and find out WHY broccoli is so good for your baby
Get more finger food ideas